Medical Resources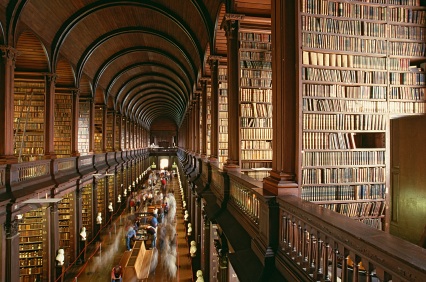 This page contains a listing of several medical resources and references that may be helpful to you in searching for information regarding various medical conditions. Please remember that these resources contain generic information and do not necessarily apply to you or any individual patient. None of us are exactly alike. Your doctor should always be your ultimate reference for your particular situation.

Our Health Library - Quick, searchable, easy-to understand, printable handouts on many common medical conditions. Email them to your friends or family to help them understand what your doctor has told you about your condition(s). Great resource!
Up To Date for Patients - This is an excellent, thorough and accurate reference developed by the same resource that physicians use for getting accurate information off the internet quickly and easily. You can also print out information from this site to save for future reference. 
The ACP (American College of Physicians) online resource for Patients and Families - Very useful information that you may have trouble finding elsewhere about internal medicine, end of life issues, multiple diseases and conditions, immunizations, women's health, etc.

The American Cancer Society - The best medical resource on the internet for finding out about cancer, how to prevent it and how to cope with it.
Local American Cancer Society (ACS) sponsored activities and local medical resources for Virginia Beach - Includes discussion boards, events and local resources.
Mesothelioma Statistics -The Mesothelioma Center is an up-to-date resource for all issues ranging from mesothelioma facts to treatment options.
Arthritis Foundation - an excellent resource with information about all the different kinds of arthritis, treatment options and how to live with it.
Alzheimer's Association - Up to the minute information about Alzheimer's Disease, the studies and the research; and also education for caregivers on how to care for a loved one with Alzheimer's Disease and how to care for yourself in the process.
Memory Care Facilities is a free service that helps families who have loved ones with dementia and Alzheimer's disease. Through our free search tool and nationwide database of memory care facilities, families who are in need of memory care for their loved ones are able to find licensed care homes and communities in their location which are best equipped to take care of their loved ones.
A 2019 Guide to Alzheimer's Disease and Dementia - Published by Julie Schumer, Awareness Advocate at TopRehabs.com, explaining the different types of dementia and the risk factors for developing it.

HeartHub - This is the American Heart Association's internet portal for patients. There is a wealth of information on this site about heart disease, stroke, diabetes and cholesterol.

DVT.org - This is a great source of information about certain common diseases associated with blood clots involving the leg veins and lung arteries.
Center for Disease Control and Prevention - A well known and leading resource on health and safety, environmental issues, healthy traveling, blood clots, multiple diseases and conditions.
Drug and Supplement Information by Medline Plus - Complete and accurate information for patients on prescription and nonprescription medications, including a section on supplements.
Nutritional Information for Patients by Medline Plus - All about nutrition and related topics, including a menu planner.
Raising Awareness for Those Suffering with Arthritis
Medication Management for Cancer Patients and Caretakers.
Sleep Guide for Cancer Patients
Search for any medical topic on this site or on the Internet...

Custom Search
Disease Risk
At times it may be helpful to evaluate your particular risk for a certain type of disease depending on your answers to a series of questions known to be related to that disease. If you find that your risk for a certain condition is above average, you can then hopefully take important steps in medical screening or in lifestyle changes that may lessen your risk. Here is a resource that will help you evaluate your potential risk. Keep in mind that this information does not apply to any particular individual and may not be accurate or predictive for you specifically. These risk assessments are only intended to give you general guidelines on things that you might be able to do to improve your health.
"Your Disease Risk, Siteman Cancer Center at Barnes-Jewish Hospital and Washington University School of Medicine." - This site provides a question and answer format that will assess your potential risk for various kinds of cancer, diabetes, heart disease, stroke or osteoporosis. It will also show you ways to reduce your risk.
The Art of Patient Care - For health care professionals interested in the art of medicine and re-instituting patient-centered humanitarian principles back into clinical medicine.
Health Directory - A medical resource containing multiple links to all kinds of medical and health-related websites.
From "Medical Resources" to "HomePage"