Dear Patients and Friends,


---
The Virginia Beach Premier Medical Newsletter
---
June, 2013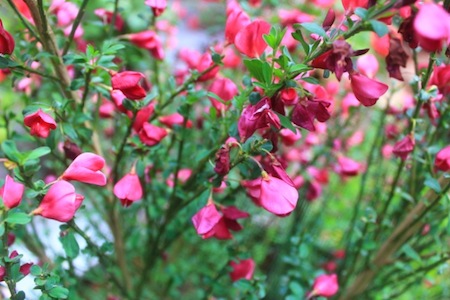 VBPM Connection is a newsletter published by Virginia Beach Premier Medical, an internal medicine practice dedicated to personalized, highly attentive, high quality care for our patients. The newsletter provides information of a general nature about our office, current health news and various common illnesses and ailments. None of the information provided is meant to be specific for any particular individual. Always seek the advice of your personal physician for any specific information about your health.

If you would like to receive a copy of this free monthly newsletter electronically by email, go to the Newsletter Signup Page on the office website (www.vbpm1.com) and enter your email address in the signup box.

If you have a topic that you would like to see appear in the newsletter, please let us know at gjwarth@gmail.com.

Twistle: Ask us about Twistle, a secure email application linking you directly to the office or to your doctor. Get answers to your personal medical questions. Change your appointment. Get your lab or x-ray results. Request prescription refills. Keep us informed. Ask the staff or your physician for more information, or click on the link...Twistle.



---
New Electronic Medical Record System

We are excited about our newly installed electronic medical record system, called AthenaNet! This new cloud-based software will allow us to have a much greater capability to order and track test results and to report them to you in a more timely manner than what we have been able to do thus far. It will also greatly improve our electronic prescribing to local and mail-order pharmacies, which should help to reduce our turn-around time on routine non-controlled prescription refills. Scheduling and communications services will be improved as well as overall efficiency and many other benefits.

The implementation of this new program and getting everyone trained on how to use it properly will take a few months. Thank you in advance for being patient with us as we make this important transition.



---
Adding a New Staff Member

Our practice has been growing significantly over the past year. Much of this growth has been a direct result of your many referrals of friends and family, which we greatly appreciate!

As a result of our increased volume, we will be adding another nurse to our staff. Amanda Clark, whom many of you may remember as our very first nurse when we opened our office in 2009, is moving back into the area and will be starting back to work with us later this summer. We are really delighted to be getting her back! Our early patients who joined within the first year will remember her as very warm, outgoing, very friendly, dedicated and always helpful. Since our current staff is just like this, she will fit right in again!



---
PSA Screening

New guidelines on PSA screening from the American Urological Association have been recommended as follows:

~ No screening for men under 40
~ No routine screening for men aged 40-54 who are at only average risk (no family history)
~ For men aged 55-69, share the decision between the patient and physician
~ Consider biannual screening rather than annual.


(These are meant to be guidelines and are not mandatory. They are different from those recommended by the US Preventive Task Force, which recommended no screening for any males in any age group.)

These recommendations continue to be controversial. We usually recommend informed, voluntary screening for all men between ages of 50 and 80.



---
Mammography

Ductal carcinoma in situ (DCIS) of the breast is a very early stage of cancer that is sometimes difficult to detect by standard mammographic techniques. However, the newer methods of mammography, including computer-aided and 3D mammography, now available in our area, have been shown to be associated with a significantly higher rate of DCIS diagnosis. On the downside, these more sensitive techniques can also be associated with higher false positive rates which may result in unnecessary biopsies. Even so, it appears that the benefits outweighs the risks.



---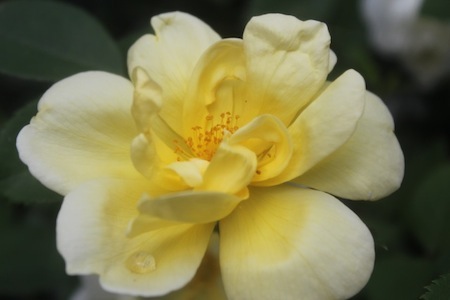 ---
Dry, Itchy Skin

The most common cause of itching in older adults is related to dryness of the skin. This problem is particularly worse in the winter, but can occur in the summer months as well. Here are some tips that might help moisturize your skin and reduce itching:

~ Reduce time in showers and hot baths to 10 minutes or less.


~ Wash gently. Avoid scrubbing the skin. Use mild cleansers like Dove, Cetaphil or Vanicream. Also stay away from antibacterial soaps, perfumed and deodorant soaps since they are often harsh on the skin.


~ Use moisturizers after bathing. The best ones are those that contain petrolatum as one of the top three ingredients. Aveeno oil and Cetaphil moisturizers are excellent for this purpose.


~ Use a humidifier if the air in your home is dry, especially during the winter.


~ Protect your skin from the sun and wind. Wear a hat, stay in the shade and apply sunscreen before going outside.




---
Prescription Refills

There are several steps in the process of refilling prescriptions that sometimes result in delays that are beyond our control despite the fact that we try to expedite all these requests as fast as possible. If you have requested a routine refill request from your pharmacy, they first have to look up your record, make sure it's time for the refill, make sure your insurance coverage is appropriate, write up the prescription, fax it to us for approval. Then we have to select it from the hundreds of faxes that we receive every day, give it to the doctor, wait for the doctor to have time from a busy schedule to approve the prescription, then get it back to the nurse or secretary in the front office to fax it back to the pharmacy, which she has to do between the many phone calls, check-ins and check-outs that she has to do. Finally the pharmacist has to receive the fax from the many faxes s/he receives every day and then actually fill the prescription. If your prescription requires preauthorization by your insurance company, which many of them do now (even common refills), this delays the process even longer, because we have to have the doctor fill out paperwork with diagnoses, etc., physically call your insurance company, wait on hold for 15-30 minutes in many cases, fax the paperwork to them and wait several hours for their approval.

Therefore, for routine prescription requests, please try to give us 24 hours notice to take care of this for you. If you need a prescription refill urgently, please call us directly and we will try to accomodate you as quickly as we can.



---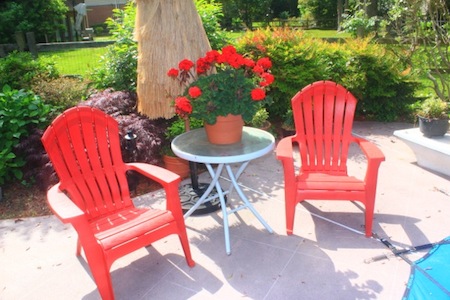 ---
What's New in the Journals?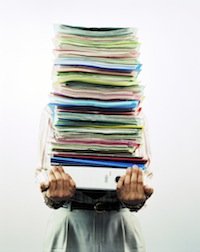 A recent study in mice shows that there are two chemicals present in the hypothalamus of the brain that produce an inflammatory process which causes overall aging of the body. If these chemicals are inhibited, then the aging process slows down significantly.

Another recent mouse study demonstrates that the stiffness and thickening of the heart muscle that occurs with age, can be rejuvenated or repaired by the injection of a particular chemical called GDF11. The injection of this material into older mice showed a marked reduction in the development of congestive heart failure as they aged.

A study appearing in the British Medical Journal showed that people almost always underestimate the caloric content of the meals served in typical restaurants, especially the ones that serve fast food.

A high intake of carbohydrates (more than 58% of daily caloric intake) increases rate of cognitive decline (dementia).

A chemical called TMAO that is produced by bacteria in the gut as they digest red meat can get into the blood stream and cause a significantly increased risk of atherosclerosis and cardiovascular disease like strokes and heart attacks. This is another reason red meat really isn't good for you, even beyond the cholesterol effect.

---
Perfume, Pets and Allergies

If you've ever known someone who has allergies, you know that sometimes exposure to certain things like pet dander and perfume can be quite distressing and can even precipitate a severe asthma attack.

So, when coming into the office, in order to protect our patients and office staff, please refrain from wearing perfumes and bringing in pets. We will be forever grateful.
---
About Our Office

Virginia Beach Premier Medical is a membership internal medicine practice specializing in comprehensive and compassionate, individualized and personalized patient-centered care. We pride ourselves on full continuity of care – in the office, in the hospital, or even at home.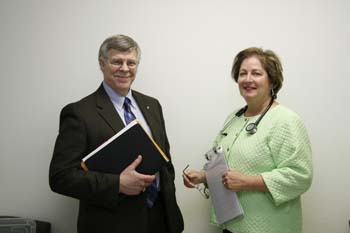 ---
If you would like more information about our practice please call us at 757-416-6750 or visit our website at www.vbpm1.com. Ask to speak with Brittany, our office manager, or Dr. Parks or Dr. Warth. We'd be happy to talk with you anytime.



---
Happy Summer!