The Virginia Beach Premier Medical Newsletter
November, 2012


VBPM Connection is a newsletter published by Virginia Beach Premier Medical, an internal medicine practice dedicated to personalized, highly attentive, high quality care for our patients. The newsletter provides information of a general nature about our office, current health news and various common illnesses and ailments. None of the information provided is meant to be specific for any particular individual. Always seek the advice of your personal physician for any specific information about your health.
If you would like to receive a copy of this free monthly newsletter electronically by email, go to the Newsletter Signup Page on the office website (www.vbpm1.com) and enter your email address in the signup box.
If you have a topic that you would like to see appear in the newsletter, please let us know at gjwarth@gmail.com.
Twistle: Ask us about Twistle, a secure email application linking you directly to the office or to your doctor. Get answers to your personal medical questions. Change your appointment. Get your lab or x-ray results. Request prescription refills. Keep us informed. Ask the staff or your physician for more information, or click on the link...Twistle.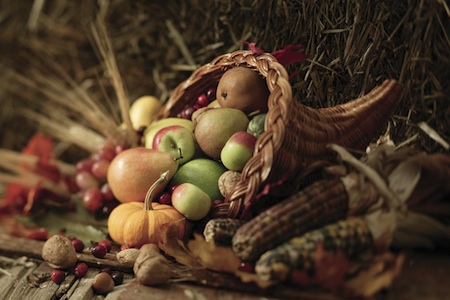 ---
Multivitamins and Cancer

A recent study appearing in JAMA involving over 14,000 male physicians showed that taking one multivitamin daily (in this case, Centrum Silver) reduced risk of cancer by about 1% over an 11-year period. There was no mortality benefit however, perhaps because the study was not continued long enough.

This lends a little more credence to the recommendation to take a multivitamin daily particularly if you are over sixty, or if there is a history of cancer in your family. The benefit isn't great, but it's probably better than nothing.



---
Aspirin and Prostate Cancer

Another benefit for taking aspirin has been found in an observational study of men with prostate cancer. Ten-year mortality rates were significantly lower in men with prostate cancer who took aspirin compared to those who didn't (2% vs 8%). The study has limitations and shouldn't be considered as proof, but if you have prostate cancer and you have no contraindication to aspirin, it would seem reasonable at this point to start taking one a day.



---
Are Organic Foods Really Better?

A recent systematic review of 240 studies on nutrition showed no evidence indicating that organic foods are any more nutritious than regular foods. i.e., There were no differences in vitamin content, bacterial contamination or heavy metal contamination. There were differences in the presence of pesticide residues and antibiotic-resistant bacteria, but it wasn't clear that there were ill-effects resulting from these elements. The authors noted that there is a wide variation in the methods of farming for both organic and nonorganic produce, apparently from non standardization of these practices, such that as much as 7% of the organic foods still had pesticide residues, compared to 38% of conventional foods.




---
Bacteria in the Urine

The presence of bacteria in the urine is not really normal, but in many instances they are not at all harmful, especially when they are not causing any symptoms. Treating them repeatedly with antibiotics often is harmful however. Multiple studies have shown that treatment of chronic non-symptomatic bacteria in the urine with antibiotics is not helpful and often leads to trouble, especially in older patients, diabetics and those with spinal cord injuries.

Similar evidence in now showing the same risks for healthy young women. A recent study of 700 women, interestingly, showed that the young women with non-symptomatic bacteria in the urine who were treated, had a much greater risk of developing recurrent symptomatic infections over the next year than those who were not treated at all. Some researchers are thinking that the presence of some benign bacteria in the urine may be helpful in preventing infections from the more virulent bacteria which can cause more serious infections.



---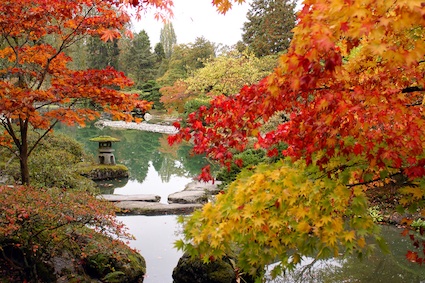 ---
Contrast Imaging Studies and Kidney Disease

Intravenous contrast (dye) is often used in imaging studies like CAT scans, cardiac catheterizations, IVPs and others. The dye can sometimes be toxic to the kidneys. It's usually not a problem unless the patient has some underlying kidney disease to begin with or unless the person is significantly dehydrated at the time of the study.

A new wrinkle in this risk is that if a person is taking an ACE inhibitor (like lisinopril) or an ACE receptor blocker (like Cozaar), which are commonly used blood pressure medications, the risk of kidney injury after IV contrast increases from 6% to over 11%.

If you need a contrast study and are on one of these drugs, it should be held for for 2 or 3 days before the test if possible.




---
How Effective Is the Flu Vaccine?

Developing the flu vaccine is somewhat of a guessing game. Manufactures have to guess what they think will be the most likely strains of flu virus that will be circulating through the community within a given season. Out of the many thousands of strains, they have to choose the 3 most likely culprits, and create the vaccine on that basis.

During the 2010-2011 flu season, the effectiveness was about 60% protective. 30% of people who were vaccinated still got the flu. This is about the same as what we've seen in other prior flu seasons and is probably what we can expect this year as well.

The vast majority of people have no symptoms after a flu shot, but there are some who do get a mild reaction. The shot method (as opposed to the intranasal method) contains only dead virus, so that it's impossible to actually get the flu from the flu shot. However, it is possible to get an immunologic reaction, which is usually short-lived and consists of low grade fever, achiness and fatigue for 24-48 hours afterwards.



---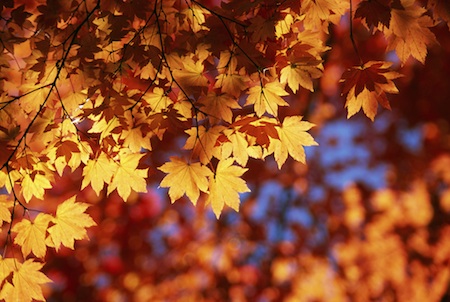 Synthetic Marijuana

Synthetic cannabinoids, known as "spice" on the street, is making the rounds in the community of drug abusers. It can be found in various herbal mixtures that are sold at "head shops", gas stations or on the Internet. They have a high affinity for receptors in various areas of the body and can cause a variety of serious symptoms.

Out of 1353 exposures, the symptoms reported to the US National Poison Data System include tachycardia (40%), agitation (23%), vomiting (15%), lethargy (14%), confusion (12%), hallucinations or delusions (9%), seizures (4%) and one death.



---
More Benefits of Exercise and Diet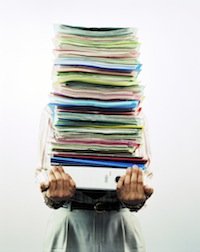 We all know about the benefits of midlife cardiovascular fitness (obtained by regular exercise and eating properly), which reduces risk of heart disease. Recently, however, we have found that this same fitness results in a far wider range of benefits than we ever knew about before. A study reported in the Archives of Internal Medicine involving 19,000 people over a 26 year period, showed that the ones who were the most fit from a cardiovascular standpoint had about half the prevalence of chronic conditions (like heart disease, diabetes, stroke, lung disease, chronic kidney disease, Alzheimer's disease, and certain cancers) than those who were the least fit.
---
Perfume, Pets and Allergies

If you've ever known someone who has allergies, you know that sometimes exposure to certain things like pet dander and perfume can be quite distressing and can even precipitate a severe asthma attack.

So, when coming into the office, in order to protect our patients and office staff, please refrain from wearing perfumes and bringing in pets. We will be forever grateful.
---
About Our Office

Virginia Beach Premier Medical is a membership internal medicine practice specializing in comprehensive and compassionate, individualized and personalized patient-centered care. We pride ourselves on full continuity of care – in the office, in the hospital, or even at home.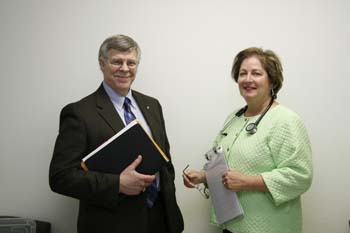 ---
The Benefits of Concierge Medicine

Concierge Medicine, or direct patient pare as it is sometimes called, has many benefits for both the patient and the physician. It allows doctors to practice the way we were trained with less influence and restriction by insurance companies, even though some of this is inescapable, especially when it comes to ordering certain tests or medications that may not be approved. Nevertheless, at least we have the time to try to find work-arounds. It allows us to spend more time with patients, to discover ways to improve health that we couldn't do in traditional settings. We can provide more convenient and more compassionate care than would be available otherwise. Access to care is greatly expedited. There is very little waiting except for certain things that are beyond our control. We have time to keep up on the current research and let you know about it through our newsletter and during our office visits, which are long enough to make it possible to discuss things like this as well as answer any questions that you might not have had time to ask in a traditional office. This all amounts to greater satisfaction for our patients and for us too, because it allows us to achieve our ultimate goal of providing the best patient care possible.


If you would like more information about our practice please call us at 757-416-6750 or visit our website at www.vbpm1.com. Ask to speak with Brittany, our office manager, or Dr. Parks or Dr. Warth. We'd be happy to talk with you anytime.



---
Happy Thanksgiving!